LOWER BACK PAIN TREATMENT IN CALGARY
Regain Your Mobility with Effective Low Back Pain Treatment at Fish Creek Chiropractic
Low back pain can have a significant impact on your daily life. At Fish Creek Chiropractic in Calgary, we specialize in identifying and correcting the underlying causes of your pain, allowing you to reclaim a pain-free and active lifestyle.
Whether you're dealing with chronic pain, discomfort from an auto accident, sports injury, or general life-related stress, our dedicated chiropractors can assist you. Through a comprehensive approach that includes a detailed medical history, chiropractic examination, and x-rays if necessary, we diagnose and target the root cause of your low back pain. Additionally, we provide guidance on lifestyle adjustments to prevent future issues. Begin your journey to relief with a free, no-obligation consultation.
Schedule Appointment
(403) 271-7224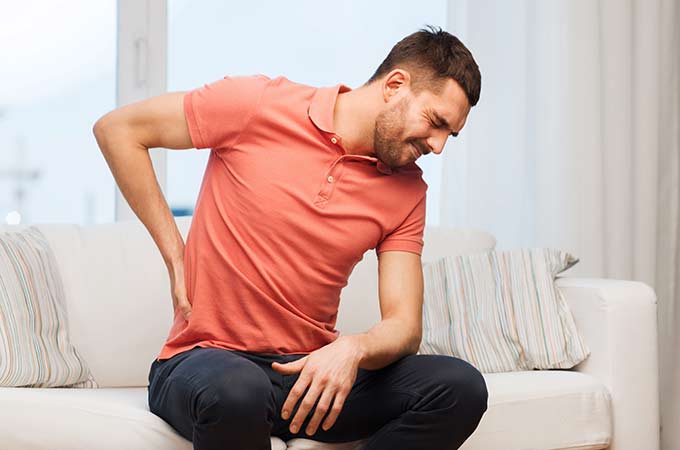 ABOUT LOWER BACK PAIN TREATMENT
Back Pain
Neck Pain
Headaches
Hip And Leg Pain
Shoulder And Arm Pain
Other Spinal Problems
Postural Distortion
Balance And Coordination Problems
Sciatica
Disc Injuries
Whiplash
Lack Of Mobility
Lower back pain manifests in various forms, from constant discomfort to muscle tightness and nerve irritation during physical activity. We understand the impact of back pain on your overall health and well-being, causing numbness, tingling, burning sensations, and even emotional symptoms.
At Fish Creek Chiropractic, we are committed to effectively treating your pain. Our holistic chiropractic process revolves around targeting the source of your pain through our three-part treatment approach:
Experience Our 3-Part Treatment Process
Many individuals accept back pain as a normal part of life, but it is your body's way of signaling an underlying issue. Our proactive and comprehensive approach aims to address the root cause of your pain, even if it takes weeks or months depending on the severity:
Treatment to alleviate your back pain
Targeting the underlying cause of your back pain
Customized holistic programs to maintain your health and wellness
While pain relievers offer temporary relief by blocking pain signals, solving the underlying issue is crucial for improving your quality of life. Our Calgary back pain clinic offers chiropractic care, massage therapy, and on-site X-rays for immediate diagnosis. With this information, we create a comprehensive treatment plan tailored to your specific needs.
Fish Creek Chiropractic is your dedicated partner in health, supporting you every step of the way. If you're struggling with back pain in Calgary, contact us today to embark on your journey toward lasting relief.