Calgary Chiropractor
Your Relief Starts Here
Start with a Free Consultation
 (403) 271-7224
Don't let chronic pain stop you from exercise.
Visiting a chiropractor can alleviate your pain, improve your performance, prevent injuries, and reduce recovery times. Here are things you should know when selecting a Calgary chiropractor who's right for you.
7 Tips for Picking the Best Chiropractor
ABOUT FISH CREEK CHIROPRACTIC
We treat the primary cause of your pain to give you long-term relief without drugs or surgery.
Is everyday a fight just to make it through your day? Do you feel like your problem is never going to go away? Are you looking for more than a temporary fix?
At Fish Creek Chiropractic, we treat all types of musculoskeletal and soft tissue injuries including issues with the neck, mid-back, lower back, shoulders, hips, arms, legs, hands, feet and more. These injuries can be caused by: sports trauma, whiplash injuries, stress, slip and falls, incorrect sleep position, auto accidents, prolonged standing, driving or sitting at the computer, work injuries and even faulty posture. If you're living with pain, make an appointment today. We can help you feel better and live a happier, healthier life.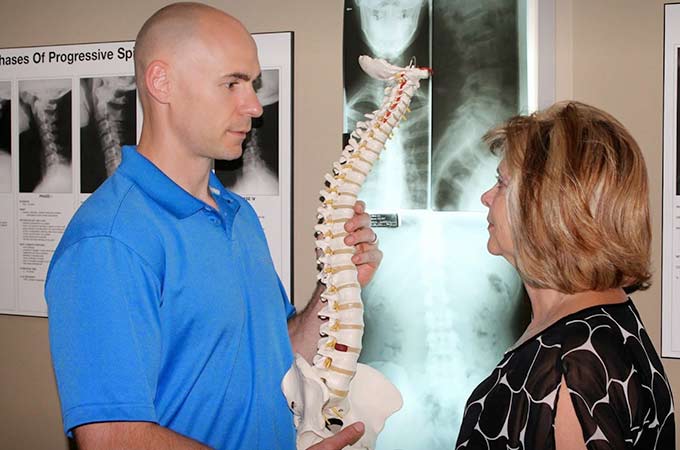 Chiropractor in Calgary
When looking for chiropractic services in SE & SE Calgary, you'll feel at peace when you choose Fish Creek Chiropractic.
We integrate holistic practices to encourage mind and body recovery. Start with your free consultation.
Calgary Location
3215, 380 Canyon Meadows Drive SE
Calgary, AB T2J 7C3
Office Hours
Monday: 9AM–7PM
Tuesday: 9AM–7PM
Wednesday: 10AM–7PM
Thursday: 9AM–7PM
Friday: 9AM–2PM
Saturday: Closed
Sunday: Closed

New Patients and Same-Day
Walk-ins Welcomed.
How are our Calgary Chiropractic patients feeling?