TREATMENT FOR LOWER BACK PAIN
Low back pain can dramatically impact your life. We help identify and correct the underlying cause of your pain, so you can get on with your life.
Whether your pain is chronic, caused by an auto accident, sports injury, WCB claim, or just life in general, we can help. After a detailed medical history, chiropractic exam, and x-ray (if necessary), we will detect and work to correct the underlying cause of your pain. We will also guide you on lifestyle changes that will help prevent the problem from returning. It starts with a free, no-obligation consultation.
Schedule Appointment
(403) 271-7224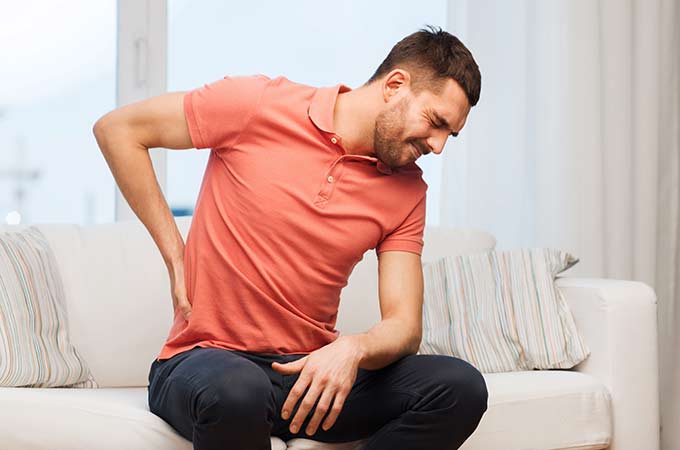 ABOUT LOWER BACK PAIN TREATMENT
Back Pain
Neck Pain
Headaches
Hip And Leg Pain
Shoulder And Arm Pain
Other Spinal Problems
Postural Distortion
Balance And Coordination Problems
Sciatica
Disc Injuries
Whiplash
Lack Of Mobility
Back pain presents itself in a variety of ways. For some, back pain is constant. For others, physical activity causes muscle tightness and aggravates spinal nerves. The good news is back pain is treatable.  Back pain can cause you to feel numb, tingling, or burning sensations in your extremities. Additionally, you may experience headaches and other physical or emotional symptoms connected to your back pain.
Back pain impacts your overall health and well-being. Not only is it uncomfortable, it can keep you from work-costing you money. It can also prevent you from participating in the regular activities you enjoy, which detracts from your quality of life.
Fish Creek Chiropractic is here to help treat your pain
Here at Fish Creek Chiropractic, we target the source of your pain. This commitment shapes our entire chiropractic process.
EXPERIENCE OUR 3-PART TREATMENT PROCESS
Many people accept back pain as a normal part of everyday living, but pain is your body's way of telling you something is wrong. Our 3-part process can take weeks or even months, depending on the severity of your pain. Nevertheless, our proactive and holistic approach is focused on addressing the source of your pain.
Our process includes:
Treatment to relieve your back pain
Treatment targeting the underlying cause of your back pain
Holistic, customized programs to maintain your health and wellness
While pain relievers help block pain signals to the brain, they are only a temporary pain solution. Solving the underlying issue causing your back pain is the key to improving you quality of life.
Our Calgary back pain clinic offers chiropractic care and massage therapy. We also conduct onsite X-rays, enabling us to diagnose your symptoms immediately. We then create a comprehensive treatment plan to fit your needs.
Fish Creek Chiropractic is your partner in health. We work with you every step of the way. If you struggle with back pain in Calgary, give us a call today.